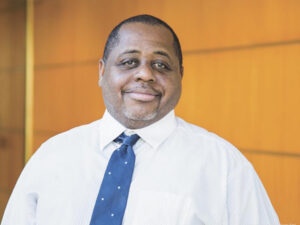 Founder Bill Huston seen in publications across the globe
Crowdfunding is a compound word. If you do not build the crowd you will not earn the funding you deserve.
I
n 2011 I was working as a digital marketer with my son who was a videographer. We shot videos for small local businesses and startups and I would promote them on Facebook and Twitter. One day the director of Louisville Community Action Partnership (CAP) told us about a website called Kickstarter and that if you shot a "really cool" video people would fund your business. We shot 7 videos one afternoon and she uploaded them to Kickstarter and none of the businesses raised any funds. I was intrigued by the concept and began to study the website and campaigns that were successful.
I learned one fundamental rule from my study and practical experience with crowdfunding. Crowdfunding is a compound word and if you don't build an excited and engaged crowd you won't get the funding you seek! This one simple sentence is what guides my philosophy to this day. For both rewards and investment crowdfunding my focus is on building a crowd that is excited and engaged and being able to raise 30% of your goal within the first 48 hours.
Today my digital education and training website Crowd-Max.com I educate entrepreneurs, nonprofits, and small businesses on how to raise community capital using seed and investment crowdfunding. Since 2012 I have managed dozens of successful crowdfunding campaigns globally in the crowdfunding industry. In 2014 INC. Magazine named me a top 19 global crowdfunding expert.
I am a sought-after global speaker and blogger about seed and investment crowdfunding and digital marketing. Bill is a co-founder at ProjectCrowd, a cutting edge crowdfunding education, coaching, and virtual incubator platform. He is one of the team members of The Crowdfunding Center's innovative Pivot Crowdfunding program designed to help small local businesses survive the COVID-19 crisis and to thrive in the new normal of the post-COVID-19 local economy by helping them pivot to new business models. Bill is also a crowdfunding content consultant for CrowdfundBetter a crowdfunding industry leading educational platform.